Home
> Universities
Universities
What is the history of UK Universities?
The first universities were established in the 13th century in Oxford and Cambridge. Oxford was already an important town geographically, commercially and favoured by royalty. Cambridge was established as a seat of learning when some Oxford students had a quarrel with Oxford citizens and moved to Cambridge.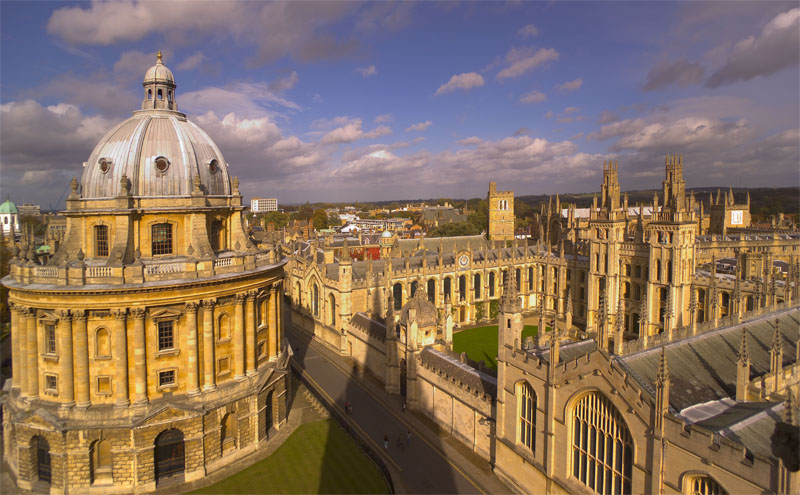 There were no further universities created in England for about 600 years until universities were established at London and Durham in the 1830's. In the mean-time Scotland had created four universities starting with St. Andrews in 1413 followed by Glasgow, Aberdeen and Edinburgh. The Queen's University of Belfast was established as a college in 1845 as part of the federal Queen's University of Ireland and achieved independence in 1908. The federal university of Wales was founded in 1893 and remained so until 2007 when it's component institutions became independent.
Manchester became the headquarters of the federal Victoria University in 1880 which had colleges in Leeds and Liverpool. After problems Leeds and Liverpool set up there own universities in the first decade of the 20th century along with Birmingham, Sheffield and Bristol. These were collectively called "civic" universities as they were founded to bring benefits of higher education to provincial life. Younger civic universities created later were founded in Reading, Nottingham, Southampton, Hull, Exeter and Leicester.
There were 24 universities created in the 1960's and 40 in the 1990's when the Polytechnics were given university status as a result of the Further and Higher Education Acts 1992. In August 2004, the government made it easier for university colleges to gain university status. A university gives the image of a town a great boost and in the new millennium so far over 40 new universities have come into existence, either from mergers or improved status.
University Tables
In the following tables, a town is said to have a university if it is mentioned in it's name, otherwise the town which is the headquarters is regarded as having the university. Having a campus of the university is not enough as there are many towns which have university campuses but do not have a university. For example Gloucestershire university has three campuses in Cheltenham and one in both Gloucester and London, but the main campus and headquarters are in Cheltenham, hence the University belongs to Cheltenham. In the same way the University of Ulster has campuses in Belfast, Jordanstown, Coleraine and Derry, but the main campus and headquarters are in Coleraine, so the university belongs to Coleraine.
The separate colleges of the federal university of London are not shown.
Table 1 - UK Towns with Universities
Table 2 - Largest UK Towns Without Their Own Universities